Wow. I've only been 23 for a few sexy hours and already I feel so different. For instance right now I'm writing about being 23. I couldn't do that yesterday. CAN YOU EVEN WRAP YOUR SMALL MIND AROUND THAT? I can't believe that a year ago today I was like "Wow! 22! That's a lot!" How could I have known that 23 was just one year away. Anyway, today is my birthday and I want to put a couple things out there.
1. I'm with Jeffery right now and he just pointed out that Rob Marshall's face is weird.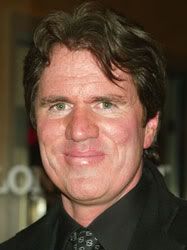 2. Take this in.
3. I always make a resolution on my birthday. Last year it was to eat more vegetables and wear headphones when watching porn. This year I want to really challenge myself though. Which is why I'm starting a new project called "A DOODLE A DAY" wherein I'm going to doodle one picture and post it here every day until November 25th 2010! I'm starting today. I'll post my first doodle later.
Also, happy birthday to my friends Matt Sigl, Murray Hill, and Christina Applegate.